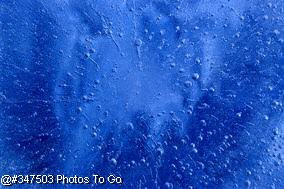 "The spirit of mist dwells with them in their receptacle; but it has a receptacle to itself; for its progress is in splendor, in light and darkness, in winter and in summer. Its receptacle is bright, and an angel is in it."
----The Book of Enoch.
"The spirits of plants move about the world talking with one another, and if you (meditate) sincerely with them they teach this art. Curanderos use telepathy in healing. For a curandero, plants sustain life....plants, with their roots in the soil and their branches spreading to the sky, act as bridges between the worlds."
----Juan Flores Salazar, Curandero, Robert Tindall, The Jaguar That Roams The Mind.

Distance 5 Element - Plant Spirit Healing - connecting body, heart, soul and spirit:
Each Distance Healing session includes:
*5 Element - Plant Spirit Healing;
*Soul Recovery;
*Aggressive Energy Detox;
*Cutting of Psychic Ties;
*Transformational Counseling.
In meditation, in the state of pure consciousness, the quantum field of all possibilities, the Home of all the Laws of Nature, we are not limited by space and time. The ancient Vedas teach...."Yogasta Kuru Karmani, ....established in Being perform action." With respect, 5
Element - Plant Spirit Distance Healing is conducted through alliance with the Laws of Nature of the Spirit of the Land. Deep meditation in the forest enables development of relationship with specific plant energetics that have dreamed their unique ability to travel anywhere in space and time. The plant spirits are the workers that perform healing transformation by recalibrating the bio-electric system known in Sanskrit as nadi's or in Taoism as meridians for a return to emotional and energetic balance. And always, in our healing journey, it is important to understand that the key requirement for personal growth is receptivity in the form of a sincere request for help. Mere curiosity is never enough for personal healing.
Testimonials From Clients of Distance 5 Element - Plant Spirit Healing:
"I was in Costa Rica in residence in the first week of training for a healing modality. Everything was going wrong. My relationships with classmates was dismal, some showed that they thought I was not qualified and seemed to dislike my personality. I felt I had made a serious error in judgement about the value of adding this healing modality to my massage practice. I was extremely unhappy and in an emotionally traumatic state. I was feeling a serious lack of self-empowerment. Although my father had loaned thousands for the tuition and travel costs, I was sesriously considering aborting the course. In the week before traveling I had an in-person Plant Spirit Healing session with Jacob back home which had benefitted me greatly and had boosted my self-confidence. So I e-mailed Jacob from Costa Rica to enquire if he could do another Plant Spirit Healing session long distance. Following the remote session the change was immediate. Remarkably my classmates were noticably friendlier, I saw the course material in a new light, and I started to enjoy the natural beauty of the beaches and environment."
---E.L., Massage Therapist, Musician, Vancouver, BC, Canada.
"I was in the first few weeks of travelling with my artist partner to Germany for a one year art working stay. Meanwhile my own artistic carrer was flourishing back home with a large show of work taking place in my absence with a major art dealer. I was feeling seriously disconnected conflicted with the personal sacrifice regarding my career and my support for my loved one and his art career. I previously had experienced a number of Plant Spirit Healing sessions with Jacob that had sucessfully cleared creative blocks. I e-mailed Jacob from Berlin, Germany for some long distance healing sessions. The change for the better was quick. Within a few days we found a charming place to live that was perfect as well as an ideal art studio location. And I had started working with a number of creative themes for my next major show. It was a very beautiful turnaround for my emotions and my art career."
---D.H., Professional Artist, Vancouver. BC, Canada.
"Overall I felt very good and definitely more balanced emotionally after the Distance Plant Spirit Healing. I think that generally the improvements I felt were very close to, if not the same as the return to balance in myself that I felt as a result of your in-person Plant Spirit Healing sessions when I lived in Vancouver, Canada. Another thing I noticed when you were on the initial phone interview was a very warm good feeling of energy in my heart center. So thank you very much! I have begun to mention to friends and family that you are doing distance healing work now and I will refer them to your website.
---L.A., Screenwriter, Los Angeles, California.