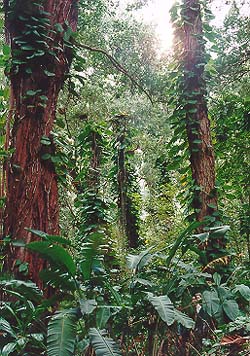 "The forest is not only the immense regulator of the worlds' climate, a fantastical natural zoo, a rich repository of important woods and remarkable vegetal species; more than that, it is an area of intimacy with the Divine. The natural world is the habitat of an enormous spiritual energy that remains untouched to this day. Each living pulsation of the forest produces a profound therapeutic effect on the people connected with it. This living connection anticipates the felicity that will be encountered living in the new era, as human consciousness surpasses human destructiveness. ...The plant kingdom exercises a powerful effect on our spirits, re-inforcing our clairvoyance. We become more sensitive and intuitive. These are the effects of the vibrations and of the beings that inhabit this incredible swarm of life that is the forest."
---Alex Polari De Alverga, Forest of Visions.
"We are all in danger of becoming spiritually deaf and mute, because we are losing contact with our natural environments. We live in an artificial world, a land of concrete jungles, where man has become a consumer rather than a creator. Within this world, our hungers are placated, but we are not really nourished."
---Eduardo Caldero'n Palomino, Peruvian curandero (folk healer).
"A rare few ...are called to spend time alone in the mountains. First, as young children they are drawn to the rocks and streams where nature spirits dwell. Later, they venture farther into the hills and eventually into the most remote snow-covered peaks. These individuals become shamans. To know the ways of a shaman, one must learn directly from Nature. Through intimacy with Nature in the wilderness, the shaman experiences life's mysteries. In this manner, over time, he becomes wise."
---J.E. Williams, The Andean Codex, Adventures And Initiations Among The Peruvian Shamans.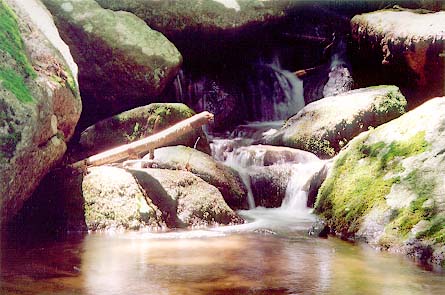 'Nature as Teacher' Wilderness Overnight Meditation Intensives - connecting body, heart, soul and spirit:
This is an opportunity to grow in body, mind/emotions and spirit. It can be scary at times, but being aware of our weaknesses and strengths can help us move forward and help us through our life and our spiritual journey.
When we transcend our fear of the forest, when we become one with the forest we enter a unity of existence with our relatives, the plants, animals, stones, flyers, swimmers and crawlers, with our ancestral lineages, with all the forest peoples.
'Nature as Teacher' Wilderness Overnight Meditation Intensives enable us to journey to the shaman's Medicine Way world of power animals and other teachers of our deep unconscious. It can be a mini-vacation, so to speak, from alienation caused by today world concerns of occupation and intellectual pursuits, and to re-connect with body, emotions, soul and Nature.
Intelligent people know others, the 'wake-up' people know themselves. Participants of 'Nature as Teacher' Wilderness Overnight Meditation Intensives experience a reluctance to be pulled out of the experience by talking about it instead of just being in it. It would seem as though the mind, having tasted rest and silence, recognizes how tiring it is to be engaged all the time in talking; and the body, having integrated and synchronized with the mind, doesn't really want to open it's mouth. This represents real progress on our spiritual journey, sinking out of our head and into our heart, the place where we connect with Great Spirit.
'Nature as Teacher' Wilderness Overnight Meditation Intensives can be a process of self-liberation when we allow our awareness to experience the underlying inter-connectedness of manifest nature. For those who have recieved previous dreamtime visionary experiences this Medicine Way can enable further experience and insight into those experiences.
Do we have the courage to renew our natural selves and expand our capacity to experience intimately that we are not disconnected with nature, that our essential being is related to everything. Are we ready to let the spiritual Laws of Nature teach us how to live an authentic life, personally fulfulling and adding benefit to our families, communities and environment.
'Nature as Teacher' Wilderness Overnight Meditation Intensives are open to all respectful relations of all nations who have participated in our monthly drumming circles and in-person Plant Spirit Healing sessions.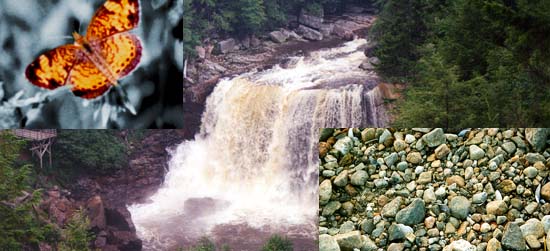 Testimonials from 'Nature as Teacher' Wilderness Overnight Meditation Intensive Participants:
"I can feel the healing continuing as a result of the Wilderness Meditation - a soft, energetic feeling, hard to describe. A calmness in spite of all the continuing confusion in my life and in spite of some frustration and regret that I could have prepared better and focused a little differently, but it is all a learning."
---K.S. Naturopathic Physician, Langley, BC.
"Your teachings and stories enabled me to put out of mind what I thought should happen and be open to whatever may or may not happen on the Wilderness Meditation. Therefore I never thought of it as hunting the spirits but as being open to their coming (or not). From your example I also adopted acceptance of the weather, and once I did that, amazingly the weather didn't matter and the discomfort diminished. Since I've been home I am not eating as much as I used to (including chocolate). I am not saying this will last but I feel that I have not yet come down from the mountain and it shows in my work. Meeting the 'teacher spirits' on the mountain has improved my confidence in my own teaching abilities at the colleges. Meeting the 'Peace Carrier Spirit' again has blessed my own spirit with more calmness and peace of mind and heart. I am truly blessed and grateful."
---V.M. O.S.F. Phd. Vancouver, BC.
"One of the most positive effects I am still carrying with me from the Wilderness Meditation is a feeling of peaceful strength I now associate with nature. As I lay in my spot on the hill I felt interconnection betweeen myself and nature. Now that I am back to 'regular' life I realize I can listen to nature, even in the city. This showed me the power of the earth element to calm and heal. This has given me courage to face challenges in daily life, as well as insights into ways I can do better. For example, I need to be kinder to myself, and relate better with others. I realize one of my weaknesses is feeling lonely, which can lead to self destructive behavior with others. I now feel the person that is me is constant, despite emotional turmoil and various challenges of life and in relating with others. I see how much I talk to myself, how much I think about myself. I resolve to feel less important and self centered and to listen to others and to nature. I am very grateful for this experience. Thank you for your patience and for helping me."
---E.T. University Art Student, Vancouver, BC.
"Thank-you for taking us to such a beautiful spot beside the mountain creek...feeling sensitive and emotional in the week following."
---C.L. Yoga Instructor, Vancouver, BC.
"My return from the Overnight Wilderness Meditation has felt more grounded, more centred, with occasional insights. Mostly I feel a subtle deep sense of connectedness and ease with things simply as they are. Thank-you for your heart, humour, and seasoned perspective."
---M.R. Psychologist, Vancouver, BC.
"The Wilderness Meditation Intensive has altered me in a fundamental way. I am more aware of the 'all the Green' and the Creator Spirit. I can feel the interconnectedness of all life and am able to see the bigger picture of what a priveledge it is to be alive. I am starting to understand how Nature and the Grandmothers and Grandfathers of the Land give us all we need to grow and who show us all we need to know. I realize these teachings require humility, calmness and an egoless state."
---Y.R. University Student, Vancouver, BC.
If you need additional information, or to schedule an in-person appointment, don't hesitate to call 604 418 9636 or e-mail by clicking on the following link:
jacobunger@shamanichealing.info